Nepal Planet Treks and Expedition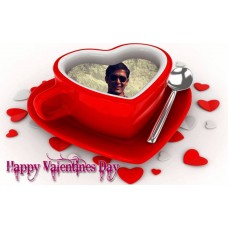 Package Code:
123456789
Availability:
In Stock
Price: Rs.999.00
Ex Tax: Rs.999.00
Everest Base Camp Trek - 14 Days Everest has always been the desirable name among all the people around the world,mostly the adventure lovers. To reach at an altitude of 8,848m isnot an easy task, it requires a lot of hard effort and dedication. It can be the greatest achievement in one's life, overcoming the fear of the harshness of the nature. Mount Everest is also known as Chomolongma which resembles the meaning as a mother earth. Everest was successfully conquered byEdmund Hillary and Tenzing Norgay Sherpa in the year 1953 for the first time. Following the same route discovered by them thousands of travelers each make an attempt to conquer the highest peak of the world anually. Though some of them became successful wherease some lost their life. Though,who cant make it to the peak fulfill the desire of the having glimpse of Mount Everst from its base,from the base camp (5,320m). Everest lies in the Khumbu region in Solukhumbu district, the northern region of Nepal. It is the southern face of the Everest that lies in Nepal wherease the northern face lies in the Tibet. The southern face is easily accessible in comparison to the northern part.The trekking to the Everest base camp starts after the flight to Lukla from Kathmandu. After you land to the Himalayan region, its time to step your foot to your destination through the Khumbu region, passing the bank of Dudhkoshi river. Acclimatization is very important in terms of the high altitude climbing. So, one can make a basic preparation of acclimatization reaching the Namche Bazaar. This is the land of the Sherpas, so you can get warm welcome in your travel to this place. Sherpas are the legendary heroes of the mountainous region. Without their help it's very hard to accomplish your journey.Every trekkermakes their destination at Namche Bazaarwith the view of Mount Everest on its background. Namche Bazaar is the largest town of the Khumbu region. This trekking is also an opportunity to know the inhabitant of this region, the Sheerpa communities, their lifestyle, traditions, farming styles and many more. They are the followers of the Buddhism so you can know more about it visiting the traditional gompas, monasteries. You will have an opportunity to visit the Tengboche, the largest monastery in Khumbu region. After the full preparation in the Namche, the trail will ascend to the Tengboche, Dingboche, Lobuche, Gorak shep and finally to the base camp. The base camp uprises above the dramatic Khumbu icefall. From here you can have a 360degree view of the high peaks like Mt Pumori, Lhotse peak, South Col, Mt Amadambla, Lhotse, Nuptse including the Mount Everest. http://www.nepalguideinfo.com http://www.nepalplanettreks.com
Write a review
Your Name:
Your Review:
Note: HTML is not translated!
Rating:
Bad
Good
Enter the code in the box below: